Official Information:
This is the new SETool 3 Box Plastic
Genuine with OMNIKEY reader inside
, do not accept clones or unofficial editions!
With other NON-original Boxes from other stores
you will get errors like "SMARTCARD READER NOT SUPPORTED" while using new v1.12xx versions.
Additional information about the optional "LGtool" license but totally recommended:
· Activation for
LGE TOOL
v2.38 or above.
·
Poweful multi-brand IMEIS Calculator
to generate Unlock Codes typing only the IMEI of the cell phone!
· Access to official support for download flashes, languages, firmwares, etc... from LGE Tool & SG Tool by clicking the [Go to support] button.
Which brands can we unlock with this NCK Code Calculator by IMEI?
· HTC
· LG
· Motorola
· SonyEricsson
· Alcatel
· Huawei
· ZTE
· BlackBerry
· Doro
· Micromax
· Pantech
· Avio
· ...
Just type the 15-digit IMEI of each mobile cell phone, send it to the server by pressing the [Send Request] button and immediately click on [Get Codes]. By this way you will receive the unlock code in seconds, for FREE and without using any cable!
You can find this activation, as well as all its details, at our online store:
Products » Activations and Logs » SETool 3 Box Logs and Credits Accounts
· LGE Tool Calculator Activation or License Re-newal + SG Tool
Models included and supported by cable by the SETOOL software
Available models in [SEMC A1] tab
J300, K300, K310, K320, K500 / F500 / K508, K510, K530, K550, K600 / V600 / K608, K610 / K618 / V630, K700, K750 / D750, K770, K790, K800, K810 / K818, S500, S700, S710, T650, W200, W300, W350, W380, W550 / W600, W580, W610, W660, W700, W710, W800, W810, W830, W850, W880 / W888, W900, Z310, Z500, Z520 / Z525, Z530, Z550, Z555, Z610, Z710, Z800 / V800, Z1010, ...
Available models in [SEMC A2] tab
C510, C702, C901, C902, C903, C905, F100 JALOU, G502, G705, J10 ELM, J20 HAZEL, J105 NAITE, J108 CEDAR, K630 / V640, K660, K850, T700, T707, T715, U10 AINO, U100 YARI, W20 ZYLO, W508, W595, W705, W715, W760, W890, W902, W910, W980, W995, X5 XPERIA PURENESS, Z750, Z770, Z780, LG CF360, LG CF750, LG GD580, LG GD710, LG GR500, LG GT400, LG GT500, LG GW370, LG KF750 / KF755, LG KF757, LG KT520 / KT525, LG KS500, LG KU580, LG TU750, SAGEM my730C, SAGEM my750X, SAGEM my850C, SAMSUNG GT-S5320, SAMSUNG GT-M5650, SAMSUNG SGH-A687, SAMSUNG SGH-A797, ...
Available models in [SEMC ODM] tab
CK13 TXT, CK15 TXT PRO, F305, J110, J120, J132, J220, J230, K200, K220, K330, R300, R306, S302, S312, T250, T280, T303, W100 Spiro, W150 Yendo, W205, W302, W395, WT13 MIX WALKMAN, Z250, Z300, Z320, ...
Available models in [PDA] tab
E10 X10 MINI, E15 XPERIA X8, E16 XPERIA W8, G700, G900, IS11 AKANE, LT15 ARC, LT18 ARC S, M1 ASPEN, M600, MK16 PRO, MT15 NEO, P990, P1, R800 PLAY, SK17 MINI PRO, ST15 MINI, ST17 ACTIVE, ST18 RAY, U1 SATIO, U5 VIVAZ, U8 VIVAZ PRO, U20 X10 MINI PRO, W950, W960, WT19 WALKMAN, X10 XPERIA, ...
Available models in [LG 3G] tab
LG8110, LG8120, LG8130, LG8138, LG8180, LG8330, LG8360, LG8380, LG8550, ...
Available models in [SHARP 3G] tab
801SH, 802 / 902SH, 703 / 903SH, ...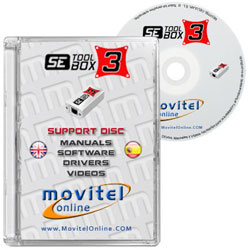 This item is shipped with the following FULLY FREE material: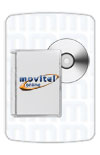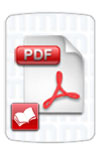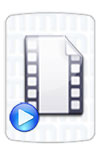 · Disc entirely developed by our technical department, you will not find in other stores!!
· We supply
ALL software, drivers and updates
needed for the use and installation of the product.
· Manuals in PDF format
also 100% in Spanish
including real screenshots with
all steps for the installation.
·
Videos in Executable format
ready for Windows
with real processes of use, unlocking, etc...
Some REAL Samples of the Manuals included into our CD/DVD Disks:

Information about dongles, boxes, activationes, licenses, etc...
Generally, the devices connected to a computer, as boxes and dongles, and its licenses, calculators, activations and software, may need permanent and stable internet connection during the usage of processes and functions available on each device.
This is because the protection mechanisms and algorithms are residing on internet servers owned by the device manufacturer and software developer. These mechanisms are necessary to carry out these above mentioned processes and functions.
Our company strives to select products, for our online sales catalog, that are renowned worldwide, with frequent and regular udates, and in many cases, free and at no charge. However, our company is not responsible for the decisions of each particular manufacturer or developer, including without prior advice, such as, the possibility of a not continuity of updates of any of the products, changes in the policy of renewal of licenses, calculators, activations, credits, logs, server status at anytime (online / offline), as well as future functions, upgrades to new versions, etc ... since these aspects are only depending on the manufacturers of mentioned devices and not in our company.