Pack containing the following Cables (40 pcs):
01. Alcatel OT E207
02. Alcatel OT 525
03. Alcatel OT 535
04. Alcatel OT E256
05. Alcatel OT C630
06. Alcatel OT C701
07. Alcatel OT ELLE
08. Grundig USB G420/4xx/M1xx
09. LG 7050
10. LG 8150
11. LG KE500 / KP270 / KP100
12. LG KG800
13. LG USB KU311/KU250/L600v
14. Panasonic G50 / Philips 568
15. Philips 162
16. Philips 530
17. Philips 630
18. Philips 659V
19. Philips 760
20. Philips Savvy / Fisio
21. Samsung A300
22. Samsung C140
23. Samsung C260
24. Samsung D500
25. Samsung D800
26. Samsung E530
27. Samsung E700
28. Samsung E810
29. Samsung E860
30. Samsung RJ45 + USB V804/Z150/Z540
31. Samsung RJ45 + USB E210/L760
32. Samsung USB Z300/Z500/Z140V/ZV10
33. NEC USB 616V / Sharp GX Series Flash
34. NEC USB N8 / Sharp GX-15
35. VK Mobile VK207i
36. Motorola T191 / Panasonic X60
37. Motorola USB A -> MiniUSB V3 / Multimarca USB
38. USB-A -> USB-B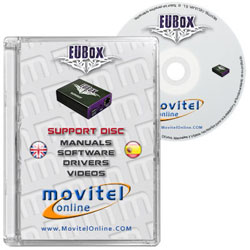 This item is shipped with the following FULLY FREE material: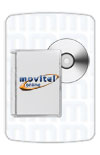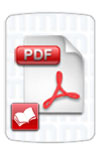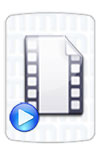 · Disc entirely developed by our technical department, you will not find in other stores!!
· We supply
ALL software, drivers and updates
needed for the use and installation of the product.
· Manuals in PDF format
also 100% in Spanish
including real screenshots with
all steps for the installation.
·
Videos in Executable format
ready for Windows
with real processes of use, unlocking, etc...
Some REAL Samples of the Manuals included into our CD/DVD Disks:

Information about dongles, boxes, activationes, licenses, etc...
Generally, the devices connected to a computer, as boxes and dongles, and its licenses, calculators, activations and software, may need permanent and stable internet connection during the usage of processes and functions available on each device.
This is because the protection mechanisms and algorithms are residing on internet servers owned by the device manufacturer and software developer. These mechanisms are necessary to carry out these above mentioned processes and functions.
Our company strives to select products, for our online sales catalog, that are renowned worldwide, with frequent and regular udates, and in many cases, free and at no charge. However, our company is not responsible for the decisions of each particular manufacturer or developer, including without prior advice, such as, the possibility of a not continuity of updates of any of the products, changes in the policy of renewal of licenses, calculators, activations, credits, logs, server status at anytime (online / offline), as well as future functions, upgrades to new versions, etc ... since these aspects are only depending on the manufacturers of mentioned devices and not in our company.