Products

iPhone / iPad / iPod

Automotive and Diagnosis

GPS Navigation Maps

Nintendo DS, DSi, 3DS & 2DS

Unlock Boxes & IMEI Repair

Unlock & Service Cables

Activations and Logs

JTAG & Boot Repairing

Repairing and Tools

Discs and Manuals

Memory Cards

Nintendo Wii

Outlet Zone
Must Have

Adapter for use 10pin MT Cables (male) into 8pin Boxes (female)
12,40 EUR



Opening Tools for iPhone / iPad / iPod / PSP / Nintendo DS (7 pcs)
6,95 EUR

Hot Offers


SuperPro 3000U Universal Chips Programmer
1.195,00 EUR
895,00 EUR



TestPoint SmartClip Argon v2 Cable
18,00 EUR
5,95 EUR

Emergency Support
Call to 807502000
If you have problems, a technician will connect to your computer with our Remote Support to help you out.
Max. call cost 1.18 eur/min from landline
& 1.53 eur/min from cellphone (IVA incl.)
Our Company
In www.MovitelOnline.COM we are dedicated since 1999 to design, develop, manufacture and sale of professional service tools, cables and accessories for mobile phones and a wide range of products related with professional, portable and personal electronics.

We are official and authorized distributors for all solutions we provide and we maintain more than 8000 references in permanent stock for immediate shipping.

That is why we dispatch orders the same day that confirmed, except Saturdays and holidays since courriers do not make collections, and our customers receive next business day anywhere in the world, thanks to major natinoal and international transport and logistics companies we work with.

We only use the Internet for selling our products, in this way, we offer highest quality at the best price by reducing operating costs without eliminating services.

Each customer is a valued partner for our company and our main goal is your satisfaction before and after purchase.

Who we are?
www.MovitelOnline.COM is the e-commerce platform oriented to B2B and B2C markets from MOVITEL CELULAR LIMITED Group.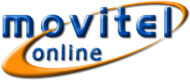 www.MovitelOnline.COM
MOVITEL CELULAR, S.L.
Apartado de Correos 9100
03009 - Alicante (Spain)
Its a Registered Company in Spain with CIF/VAT: ES-B53819934 and properly inscribed in the Commercial Register of Alicante at Volume 2716, Book 0, Sheet 52, Section 8, Page A-80050.
Where we are located?
Our company is located in Alicante, an excellent geographical location, where we have permanent HUBs by air, sea and terrestial.

Your order is always shipped by today, you will never hear from us the usual excuse: "you confirmed your order too late, until tomorrow it cannot leave our warehouse".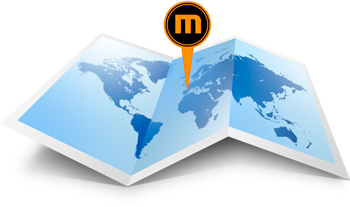 In www.MovitelOnline.COM we ship thousands of orders each year and our returns and claims rate is simply 0.

We invit you to visit our section of Customers Feedback for check it out yourself.

We are sure we can work with you, contact us and lets begin to work together.

Unlocking Packs


ADVANCED Unlocking Pack

359,60 EUR
275,81 EUR

Save 83,80 EUR (-23%)





BASIC Unlocking Pack

284,60 EUR
208,31 EUR

Save 76,30 EUR (-27%)





CUSTOM Unlocking Pack



PROFESSIONAL Unlocking Pack

585,60 EUR
490,51 EUR

Save 95,10 EUR (-16%)