Features:
· Read NCK/SP Codes (Operator sim-lock)
· Restore default operator/network lock
· Read Phone Code (Security Code)
· Read phone Logs
· Read phone Flashes and posibility to upload to the support team in order to update for new versions
· Repairing and Flash Writing to the phones
· Repair error and message "Hardware failure"
· Reset Phone Time Counter after entering too many wrong codes
· Repair error and message "SIM locked" without the original operator SIM Card
· Repair error and message "Mobile blocked"
· Repair errors and messages "!" or "3" on phone LCD
Connections to the Computer:
About SagDD:
Uses USB connection to power the Box and LPT for data connection to PC
Works under Win 98SE, ME, 2000, XP
Future updates and support
Package contents:
· 1 x SagDD Box
· 1 x SagDD 3 in 1 Cable:
- X5/9xx
- C2 / VS1 / VS2 / VS3
- C5w/Wonu
Pack containing the following JIGs (24 pcs):
01. MW 3026
02. MY X-2/MY X-2g/MY X-2m/MY X3-2
03. MY X3/X5/X-1/X1-2 Trio/X5m/X3-2/x2-2
04. MY X6/X7/V65/V75
05. MY C-2
06. MY C-4/C5w/SG321/Wonu S7/Wonu S1
07. MY V55/X5-2/X55/X5-5/SG341/V56/X52v
08. MY C-3b
09. MY C5-2/C5-2t
10. MY X4/SG322i
11. MY S321
12. MY X8
13. VS1/VS2
14. MY C3-2/C4-2
15. MY C2-2
16. S3 Wonu
17. MY C2-3/C2-3m
18. MY Z55/Z5
19. MY C5-2m/C5-2v/C5-3/SG345i
20. my100X/101X/200X/201X
21. my500c/501c
22. my500x/501x
23. my213X
24. my400/401Z
JIGs and PCBs Connection type to the device:
Download Area:
Each user must register the Box before use Download Area.
Support Area Contains necessary software, tools, manuals and pictures.
Unlock Logs/Credits:
For certain phone models need additional Credits/logs to unlock each phone, please visit our credits/logs section for more information and buy credits accounts.
Supported Phone Models:
SagemDD Unlocker together with hardware dongle serves as unlocking tool for M62 and M62+ based phones:
· M62 phones (TI CalypsoCalypso Lite based)
Phone unlock/repair is free!
MyX1; MyX1-2; MyX-1w; MyX-1trio; MyX-1twin; My100X; My101X My200X; My201X; My202X; My213X; MyX2; MyX2-2; MyX2-2m; MyX3; MyX3-2; MyX5; MyX5m; MyX5d; MyX5p; MyX6; MyX7; MyV-65; MyV-75; MyC1; MyC2; MyC2-2; MyC2-3;MyC4; MyC5w; SG-321i; MyS7; Wonu S1; Gradiente GX1; Gradiente GC 202X; TIP-27; MyT-22; Bird S1099;
· M62+ phones (TI Calypso+ based)
Phone unlock/repair is free!
My404X; My400Z; My401Z; My500C; My501C; My501Ci; My501X; MyV-55; MyV-56; VS1; VS2; VS3; MyX4; MyX-55; MyX5-2; MyX5-2t; MyX5-2v; MyX-8; MyZ5; MyZ-55; MyC3; MyC3b;
MyC3-2; MyC4-2; MyC5-2; MyC5-2t; MyC5-2v; MyC5-2m; MyC5-3; SG-322i; SG-341i; SG-342i; SG-343i; SG-344i; SG-345i; Wonu S3; Gradiente Gf600(MyF600); Gradiente Gf690; TIGR 1500; GM-1;
SagemDD unlocker together with SagDD box and USB Data cable serves as unlocking tool for:
· M63/M64 (TI LoCosto based platform)
Phone unlock takes 1 credit, repair is free!
My 100X; My 210X; My 212X; My 214X; My 215X; My 200C; My 202C; My 300C; My 401C; My 401Ci; My 411X; My 411Xi; My 411V; My 411CV; My 511X; Vodafone 526; Vodafone 527
· M62+ Sec.(TI Calypso+ Sec. based)
Phone unlock takes 1 credit, repair is free!
My X6-2; My-V76; My-E77; My 300X; My 301X; My 302X; My 300L; My 400X; My 400V; My 400L; My401X; My 401V; My 401L; TCM 303 (Tchibo); SG 346i; VS4; VS5; ...
SagemEG unlocker together with SagDD box serves as unlocking tool for E-Gold base phones like:
Sagem My150X, Sagem My220X, Sagem My220V, Sagem My226X, Sagem My230X, Sagem My231X, Sagem My234X, Vodafone 125, Vodafone 125FM, Vodafone 225, Vodafone 225FM, Vodafone 226, Vodafone 226FM, Vodafone 227, Vodafone 228, ZTE-A35, ZTE-A36, ZTE-A61, ZTE-A62, ZTE-A65, ZTE-A68, Digibee-BSNL-G-200CF, Huawei-T128, Huawei T158, Huawei-T201, Coral-100, Coral-200; KT-400, KT-500, KT-8800, J-Max JM-5700, J-Max F-10 and others.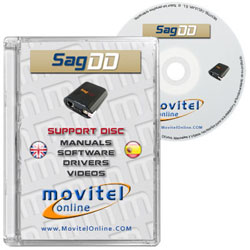 This item is shipped with the following FULLY FREE material: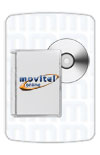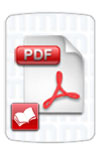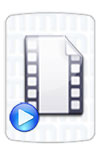 · Disc entirely developed by our technical department, you will not find in other stores!!
· We supply
ALL software, drivers and updates
needed for the use and installation of the product.
· Manuals in PDF format
also 100% in Spanish
including real screenshots with
all steps for the installation.
·
Videos in Executable format
ready for Windows
with real processes of use, unlocking, etc...
Some REAL Samples of the Manuals included into our CD/DVD Disks:

Information about dongles, boxes, activationes, licenses, etc...
Generally, the devices connected to a computer, as boxes and dongles, and its licenses, calculators, activations and software, may need permanent and stable internet connection during the usage of processes and functions available on each device.
This is because the protection mechanisms and algorithms are residing on internet servers owned by the device manufacturer and software developer. These mechanisms are necessary to carry out these above mentioned processes and functions.
Our company strives to select products, for our online sales catalog, that are renowned worldwide, with frequent and regular udates, and in many cases, free and at no charge. However, our company is not responsible for the decisions of each particular manufacturer or developer, including without prior advice, such as, the possibility of a not continuity of updates of any of the products, changes in the policy of renewal of licenses, calculators, activations, credits, logs, server status at anytime (online / offline), as well as future functions, upgrades to new versions, etc ... since these aspects are only depending on the manufacturers of mentioned devices and not in our company.