MT Box NOKIA with the following included activations:
· MT Box Nokia Activated License:
UNLIMITED
· MT Box Nokia PIN1 [BB5ACT SL] Activated License:
UNLIMITED
· MT Box Nokia PIN2 [BB5ACT+ SL2] Activated License:
UNLIMITED
· MT Box Nokia PIN3 [BB5 SL20] Activated License:
UNLIMITED
· MT Box SonyEricsson Activated License:
UNLIMITED
Highlight Features:
· Probably the fastest flashing device available on the market since its USB based! Fast and Stable!
· Compatible with USB v1.1 & v2.0 ports.
· So NO more LPT or COM ports required, which means no problems with your laptops or new desktops!
· Compatible with Windows 98SE, Windows XP, Windows Vista and Windows 2000 operating systems.
· Support for branks like Nokia, Sony Ericsson, Vodafone, Alcatel, LG 3G, Sharp 3G and Siemens.
· Many advanced service and test options for the phones hardware available.
· Enable NetMonitor on all DCT4 Nokia phones.
· Simultaneous flashing of many different phone models (e.g. 10 phones at the same time) on a single computer (**)
· Solve most software-related problems and failures on Nokia, Sony Ericsson, Sharp 3G and LG 3G phones.
· Outstanding speed support (1.8 Mbps, 2× faster than 921600bps).
· BB5 phone flashing in only 2:27 minutes!
· Unlock MMC cards (optional cable available in our shop).
· Direct fast unlock for Nokia DCT3, DCT4, DCT-L and WD2 (no need to enter codes manually in the keypad!)
· Different ways to make backups from phone before Unlock or Flash (totally recommended!)
· Backups and Security areas restoration.
· Ultra fast flashing for every Nokia platform such as DCT3, DCT4, DCT-L, WD2 and BB5 (all series!)
· Stand-alone software and no need internet for the Activated Licenses use (Internet required for logs or credits services).
· Easily upgradeable by downloading latest and regular upgrades.
· User-friendly and easy to use Graphic Interface (GUI).
· No need for external power supply for 99% supported phones and computers.
· Optinal external power using an Original Nokia ACP-12 Charger. (***)
· Low CPU usage (e.g. 5 MT Boxes working on the same PC use only about 3% of your CPU power).
· Support for all the latest flash chip models included in the recent phones.
· Factory Extensive electronic testing in order to ensure product quality and stability.
· Nokia PKD-1 Dongle emulator to enable use of Nokia Phoenix official software.
· Works also as a "Griffin Team Virtual COM Port" under Windows Operating System.
· Nokia BB5 USB flashing.
· Full handset IMEI and Simlock area repairing (using .ask to .rpl calculation via server).
· Also via server you can unlock different platforms such as DCT4++, BB5 SL2, etc...
(**) If want flash 10 phones at the same time, need 10 MT Boxes connected to the same computer.
(***) Optionally you can use an Original Nokia ACP-12 Charger in order to re-power the MT Box if your computer does not gives enough output power from the USB to the MT Box.
Pack containing the following Cables VENOM SERIES (6 pcs):
1. MT Box Adapter RJ48 10 pines -> RJ45 8 pines (BX Series)
2. Sony Ericsson T28/T68
3. Sony Ericsson K750i
4. Sharp 3G 902
5. LG U8110 3G
6. Siemens C62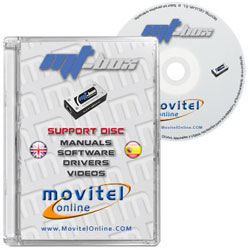 This item is shipped with the following FULLY FREE material: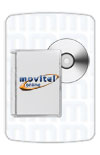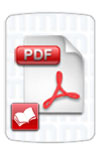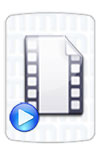 · Disc entirely developed by our technical department, you will not find in other stores!!
· We supply
ALL software, drivers and updates
needed for the use and installation of the product.
· Manuals in PDF format
also 100% in Spanish
including real screenshots with
all steps for the installation.
·
Videos in Executable format
ready for Windows
with real processes of use, unlocking, etc...
Some REAL Samples of the Manuals included into our CD/DVD Disks:

Information about dongles, boxes, activationes, licenses, etc...
Generally, the devices connected to a computer, as boxes and dongles, and its licenses, calculators, activations and software, may need permanent and stable internet connection during the usage of processes and functions available on each device.
This is because the protection mechanisms and algorithms are residing on internet servers owned by the device manufacturer and software developer. These mechanisms are necessary to carry out these above mentioned processes and functions.
Our company strives to select products, for our online sales catalog, that are renowned worldwide, with frequent and regular udates, and in many cases, free and at no charge. However, our company is not responsible for the decisions of each particular manufacturer or developer, including without prior advice, such as, the possibility of a not continuity of updates of any of the products, changes in the policy of renewal of licenses, calculators, activations, credits, logs, server status at anytime (online / offline), as well as future functions, upgrades to new versions, etc ... since these aspects are only depending on the manufacturers of mentioned devices and not in our company.