Key features:
· Ulta-fast flashing for all BB5 SL1, SL3 and SL3 phones.
· Unlocking all supported BB5 SL1 and SL2.
· Change Language Pack at incredible speed.
· Product Code Changing.
· Dead cell phones flashing (with damaged software).
· Reading phone info.
· Reading and writing PM (Permanent Memory).
· Reading and writing RPL.
· USB Reading, writing and resetting user code (this works also for phones that cannot be set into "Nokia PC Suite" mode due to security lock).
· FREE access to flash files and languages download area.
· SX4 Authorization.
· Read passwords from MMC Cards (MultiMedia Cards).
· Repairing camera DCC config of the handsets.
· Works on Windows XP, Windows Vista and Windows 7 (WinXP Recommended).
Special features:
· All operations are supported by using original Nokia USB cables or RJ45 cables using UFS or JAF Box.
· Exclusive Unlocking / Repairing SIMLOCK area in RAP3Gv3 based phones.
· Repairing corrupted or erased Super Dongle Key (phones with SECURITY_TEST error).
· WD (Watch Dog) problems fixing (handsets that reboots each 3 or 5 minutes).
· USB Card reader fully updateable.
BB5 supported models for flashing and language changing:
2690, 2700 Classic, 2710 Navigation Edition, 2730 Classic, 3109 Classic, 3110 Classic, 3120 Classic, 3250, 3500 Classic, 3600 Slide, 3610 Fold, 3710 Fold, 3720 Classic, 5130 XpressMusic, 5200 XpressMusic, 5200, 5220, 5228, 5230, 5235, 5250, 5300 XpressMusic, 5310 XpressMusic, 5320 XpressMusic, 5330 XpressMusic, 5330 TV Edition, 5500, 5500 Sport, 5530, 5610 XpressMusic, 5630 XpressMusic, 5700 XpressMusic, 5710 XpressMusic, 5730 XpressMusic, 5800, 6085, 6086, 6110 Navigator, 6120 Classic, 6121 Classic, 6124 Classic, 6125, 6126, 6131, 6131 NFC, 6133, 6135, 6136, 6151, 6210 Navigator, 6212 Classic, 6220 Classic, 6233, 6234, 6260 Slide, 6267, 6270, 6280, 6282, 6288, 6290, 6300, 6300i, 6301, 6303 Classic, 6303i Classic, 6500 Classic, 6500 Slide, 6555, 6555 Classic, 6556 Classic, 6600 Fold, 6600 Slide, 6630, 6631, 6650 T-Mobile, 6670, 6680, 6681, 6682, 6700 Classic, 6700 Slide, 6710 Navigator, 6720 Classic, 6730 Classic, 67060 Slide, 7310 Supernova, 7370, 7373, 7390, 7500 Prism, 7510 Supernova, 7610 Supernova, 7900 Prism, 8600 Luna, 8800, 8800 Arte, 8800 Carbon Arte, 8800 Saphire Edition, 8800 Sirocco Edition, C3, C5, C6, C7, E5, E50, E51, E52, E55, E60, E61, E61i, E62, E63, E65, E66, E7, E70, E71, E72, E75, E90 Communicator, N70, N71, N72, N73, N75, N76, N77, N78, N79, N8, N80, N81 8GB, N82, N85, N85 8MP, N90, N91, N92, N93, N93i, N95, N95 8GB, N96, N97, N97 MINI, X2, X3, X5, X6, ...
BB5 supported models for unlocking:
3109c (RM-274), 3110c (RM-237), 3120c (RM-364), 3120c (RM-365), 3120c (RM-366), 3250 (RM-38), 3500c (RM-272), 3500cb (RM-273), 3555 (RM-270), 3555b (RM-257), 3555c (RM-277), 5200 (RM-174), 5200b (RM-181), 5300 (RM-146), 5300b (RM-147), 5310xm (RM-304), 5310XM (RM-303) (v58.58 SL3 not supported yet), 5500 (RM-86), 5610 (RM-242), 5610 (RM-279), 5610 (RM-358), 5610 (RM-359), 5611 (RM-358), 6085 (RM-198), 6086 (RM-188), 6086b (RM-260), 6125 (RM-178), 6126 (RM-126), 6131 (RM-115), 6133 (RM-126), 6136 (RM-199), 6151 (RM-200), 6233 (RM-145), 6234 (RM-123), 6263 (RM-207), 6267 (RM-210), 6280 (RM-78), 6288 (RM-78), 6288 (RM-268), 6300 (RM-217), 6300b (RM-222), 6300i (RM-337), 6301 (RM-322), 6301 (RM-323), 6500c (RM-397), 6500c (Rm-265) (v59.45 SL3 not supported yet), 6500s (RM-240) (v59.60 SL3 not supported yet), 6500s (RM-278), 6555 (RM-271), 6555c (RM-276), 7370 (RM-70), 7373 (RM-209), 7390 (RM-140), 7500 Prism (RM-249), 7900 Prism (RM-264), 8600 (RM-164), 8800 (RM-233) (Arte, Saphire Arte, Carbon Arte), 8800a (RM-451), E50 (RM-170), E50 (RM-171), ...
DCT4+ and DCT4++ supported models for unlocking (UFS or JAF Box required):
1110i, 1112b, 1200, 1202, 1208, 1208b, 1209, 1600b, 1661, 1662, 1650, 1680 Classic, 1680 Classic-2b, 2220 Slide, 2310, 2320 Classic, 2320 Classic-2b, 2323 CLassic, 2330 Classic, 2600, 2600a, 2610, 2610b, 2626, 2630, 2630b, 2660, 2660b, 2680 Slide, 2720 Fold, 2760, 2760b, 2760h, 5000, 5030 XM, 6030b, 7070 Prism, 7100 Supernova, 1661 RM-122, ...
Supported models by Fenix Enigma Unlocking Codes Calculator:
· Alcatel:
B331, C700, C701, C707, C717, C820, C825, E101 FLIP, EL03, I650, Mandarina Duck, Miss Sixty, OT103, OT203, OT203A, OT203E, OT280, OT303, OT360, OT363, OT383, OT600, OT660, OT708, OT800, Playboy, S215, S218, S319, S320, S321, S32, S520, S621, S853, V570, V670, V770, VM621i, ...
· Huawei:
E156, E156G, E160, E160G, 169G, E170, E172, E176, E170, E172, E176, E180, E182E, E196, E270, E271, E272, E510, E612, E618, E620, E630, E630+, E660, E660A, E800, E870, E880, EG162, EG162G, EG602, EG602G, ...
· ZTE:
SFR232, SFR341, SFR342, Orange Vegas, Vodafone Indie, X760, X761, X960, GX760, GX761, T-Mobile Vairy Touch, ...
This article includes the following products:
1 x Fenix Key Activated Card.
1 x Fenix Enigma Unlocking Codes Calculator Activation.
1 x USB Card Reader (PKEY Vista type).
1 x FREE exclusive disk entirely developed by our technical department with software, drivers, manuals, videos, etc ...
This item is shipped with the following FULLY FREE material: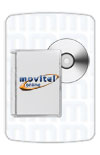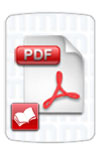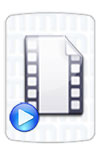 · Disc entirely developed by our technical department, you will not find in other stores!!
· We supply
ALL software, drivers and updates
needed for the use and installation of the product.
· Manuals in PDF format
also 100% in Spanish
including real screenshots with
all steps for the installation.
·
Videos in Executable format
ready for Windows
with real processes of use, unlocking, etc...
Some REAL Samples of the Manuals included into our CD/DVD Disks:

Information about dongles, boxes, activationes, licenses, etc...
Generally, the devices connected to a computer, as boxes and dongles, and its licenses, calculators, activations and software, may need permanent and stable internet connection during the usage of processes and functions available on each device.
This is because the protection mechanisms and algorithms are residing on internet servers owned by the device manufacturer and software developer. These mechanisms are necessary to carry out these above mentioned processes and functions.
Our company strives to select products, for our online sales catalog, that are renowned worldwide, with frequent and regular udates, and in many cases, free and at no charge. However, our company is not responsible for the decisions of each particular manufacturer or developer, including without prior advice, such as, the possibility of a not continuity of updates of any of the products, changes in the policy of renewal of licenses, calculators, activations, credits, logs, server status at anytime (online / offline), as well as future functions, upgrades to new versions, etc ... since these aspects are only depending on the manufacturers of mentioned devices and not in our company.