Pack containing the following Cables (4 pcs):

1. Philips Fisio
2. Philips 530
3. Philips 630
4. Philips 350/355


Features:
· Multicable with Serial Interface (COM Port RS-232)
· DB9 Female Connection (9 pins) in one side
· PS2 Connection in the end for swap Heads
· Save money and space without the need to have a specific cable for each model
· Its posible to buy spare Connector Heads separately
· When New model appears you always can buy the new Head if its available
· Designed using SMD Technology
· High End Quality Connectors
· Factory Professional Finishing
· Cable with Ferric Core for interference reduction
· Meets RS-232C Standard
· Meets all V.28 Specifications
· Unique bag for each cable
· Available RS-232 Serial port required in the Computer
· Built-in External Power Connection for 9 volts 6LR61 Battery
Functions and Usage*:
· Phone and Operator Network sim-lock Unlocking
· Firmware and Software Update
· Flashing, Repairing and Language Change
· Reset or Read Phone User Code
· Reset or Read Phone Security Code
Connection Type to the Computer: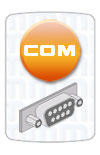 Connection Type between Cable and intechangeable Heads:
External Power thru 9 Volts Battery Holder Connection: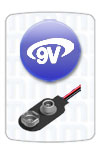 * = Available Functions always depending on the software you use.