Main features
· Cell phones unlocking (network operator sim-lock opening).
· Permanent and full factory unlock.
· Unlimited use and without credits.
· After unlocking the CID remains on SuperCID 11111111.
· Resets user and security code.
· Creates unlimited original GOLD CARDS.
· Only 30 seconds of unlock time per handset.
· Supports HTC with Android, Windows Phone 7 and Windows Mobile opearting systems.
· Works with phones in "S-ON" or "S-OFF" modes without any problem.
· Do NOT need to ROOT any phone to perform any of the supported processes!
· Upgradeable for free over the Internet using the computer and pressing just 1 button.
What are the advantages of have HTC phone with SuperCID 11111111?
· The handset becomes 100% factory sim free.
· Accepts official and sim-free flashes much more modern than those from the operators.
· It updates the firmware to the latest version directly from the phone menu (OTA Over The Air).
· Total decustomization and debranding like sim-free factory phones: no logos, no operator menus, ...
· It enables all the menus and functions that were hidden or capped by the operator.
· After unlocking the phone remains in "S-OFF" mode just in case we need it in the future.
Modelos soportados por el XTC Clip
HTC con Android
· Desire / Bravo / A8181
· Wildfire / Buzz
· Cha Cha Cha
· Tattoo / Click 100
· Dream / T-Mobile G1 / Google G1
· Espresso / T-Mobile MyTouch Slide
· Glacier / T-Mobile MyTouch 4g
· Hero / Google G3 / A6262
· HTC Inspire 4G AT&T
· Legend / A6363
· Lexikon / HTC Merge
· Liberty / Aria / Gratia
· Wildfire S / Marvel
· HTC Incredible HD / Mecha
· Paradise
· Google Nexus One / Passion
· Desire S / Saga
· Salsa
· Magic / Sapphire / Google G2
· Desire HD / Spade / Ace
· Desire Z / Vision / T-Mobile G2
· Incredible S / Vivo
· Vivo W / Droid 2 (Verizon)
HTC con Brew
· HTC Freestyle / Aqua
· Smart
HTC con Windows Phone 7
· HTC Mondrian
· HTC HD / Mozart
· HTC HD7 / Shubert
· HTC Trophy / Spark
HTC con Windows Mobile
· Touch HD / Blackstone
· Touch Cruise / Iolite / XDA Guide
· Touch 3G / Jade
· HD2 / Leo / T8585
· Dash 3G / Snap / Maple
· Touch2 / Mega
· Touch Dual / Niki
· HTC HD mini / Photon
· Touch Pro2 / Rhodium / T7373
· Touch Pro2 CDMA / RhodiumW
· Touch Diamond 2 / Topaz
· WhitestoneW / HTC Imagio XV6975
This electronic device is designed to expand utility and functionality of your handset, as well use it with other international network operators, but keep in mind that our company does not provide, nor supports on ROMs and/or firmware, protected by international copyright laws, to carry out modifications to the operating system software on your smartphone.
This article includes the following products:
1 x XTC Clip fully activated
1 x Flex cable A with normal SIM connector
1 x Flex cable B with mini SIM connector
1 x Flex cable C with normal SIM connector (90º degrees elbow)
1 x Power supply cable for 9 volts 6LR61 type battery (battery not included).
1 x FREE exclusive disk entirely developed by our technical department with software, drivers, manuals, videos, etc ...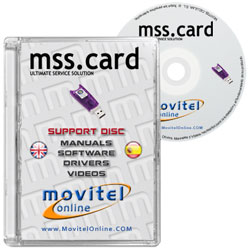 This item is shipped with the following FULLY FREE material: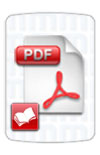 · Disc entirely developed by our technical department, you will not find in other stores!!
· We supply
ALL software, drivers and updates
needed for the use and installation of the product.
· Manuals in PDF format
also 100% in Spanish
including real screenshots with
all steps for the installation.
·
Videos in Executable format
ready for Windows
with real processes of use, unlocking, etc...
Some REAL Samples of the Manuals included into our CD/DVD Disks:

Information about dongles, boxes, activationes, licenses, etc...
Generally, the devices connected to a computer, as boxes and dongles, and its licenses, calculators, activations and software, may need permanent and stable internet connection during the usage of processes and functions available on each device.
This is because the protection mechanisms and algorithms are residing on internet servers owned by the device manufacturer and software developer. These mechanisms are necessary to carry out these above mentioned processes and functions.
Our company strives to select products, for our online sales catalog, that are renowned worldwide, with frequent and regular udates, and in many cases, free and at no charge. However, our company is not responsible for the decisions of each particular manufacturer or developer, including without prior advice, such as, the possibility of a not continuity of updates of any of the products, changes in the policy of renewal of licenses, calculators, activations, credits, logs, server status at anytime (online / offline), as well as future functions, upgrades to new versions, etc ... since these aspects are only depending on the manufacturers of mentioned devices and not in our company.