Feature Highlights:
· Plug and play solderless installation!
· Everyone can install this chip, easy and fast!
· No need to understand electronics! Simply use a screwdriver!
· Just open your console and intersperse this chip between the drive unit and the controller.
· Works on ALL consoles boards and controllers versions as DMS, D2A, D2B, D2C, D2C2, D2E, epoxy D2E and D2nothing/D3,
except D3-2*
.
· Supports D2B controllers with cutted pins from factory and D2E versions with epoxy resin (No need to remove the resin).
· Same features that the Wasabi DX, D2Pro and Argon2, but more advanced, higher quality and lower price!
· Direct boot of Wii discs (originals, import games and security backups).
· Direct boot of Gamecube discs (originals, import games and security backups).
· Even works with SMG, SSBB and other problematic backuped games.
· Supports multi-disc games in: DVD-R, DVD+R and DVD+RW (no bitsetting required)
Technical Specifications:
· Built-in configuration menu in the own chip (*)
· Chip Fully configurable and updatable via DVD.
· Does not modify RAM, making it virtually undetectable for the Wii.
· Possibility of assigning different reading speeds for each type of media disc.
· Recovery mode makes impossible to kill the chip even if you use a wrong firmware.
· Two diagnostic LEDs to know the chip status and easy installation troubleshooting.
· Excellent compatibility with all kinds of media discs (including Dual Layer DVD9 discs).
· Configurable Wii Update Blocker to avoid bricking.
· Compatible with regions: EUR/PAL, USA, JAP and Korea.
· Fully Configurable Auto-boot option.
(*) To launch the configuration menu with the chip installed, please follow these simple steps:
- Press 1 time the reset button on the console.
- Press 3 times quickly the Eject button.
- Done! You already have in the Channel Disc of your console a GameCube game with the configuration menu of your modchip.
Main Advantages:
· Reliability, robustness and stability thanks to the powerful 1.5V FPGA core.
· 8 Mbit (1 MB) flash memory available for data storage and applications.
· 16 Mbit (2MBytes) flash memory for dedicated firmware.
· Direct boot of homebrew software in Gamecube mode.
· Streaming audio-fix for Gamecube games.
· The broadest compatibility of the market thanks to advanced and automatic detection of the region.
· Works on any Wii model even if we have changed the drive unit to another from different region.
· By not having to solder anything, no worries about the length of the cables, no need to bounce the ground, ...
· Its not sensitive with the power supply and does not the matter location of the chip.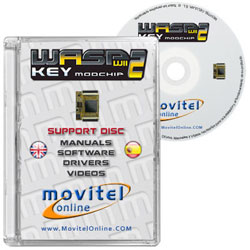 Package Contents:
1 x Upgradeable WaspKey Chip for Wii.
1 x Plain flex data cable of 32 tracks.
1 x Holographic WASPKEY sticker of authenticity (to paste it, for example, outside of the console or at the modchip).
1 x FREE and Exclusive Disk entirely developed by our technical department with software, firmwares, manuals, schemas, etc…
Warning about serial numbers and compatibility:
* The consoles with the
D3-2 Drive
are the ones which serial number starts with LEH28xxxxxx (and higher) or LEM10xxxxxxx (and higher).
· Example of compatible consoles: serial numbers as LEH27999999 or lower (see below image).
· Example of NON compatible consoles: serial numbers as LEH28000001, LEH50000001 or LEM10000001 (or higher).
This is because the controllers of the D3-2 Drives that coming with some consoles can NOT read media such as DVD-R, DVD-RW, DVD+R, DVD+RW, Double Layer discs, etc ... or anything that is recorded or burned. They can only read original disks.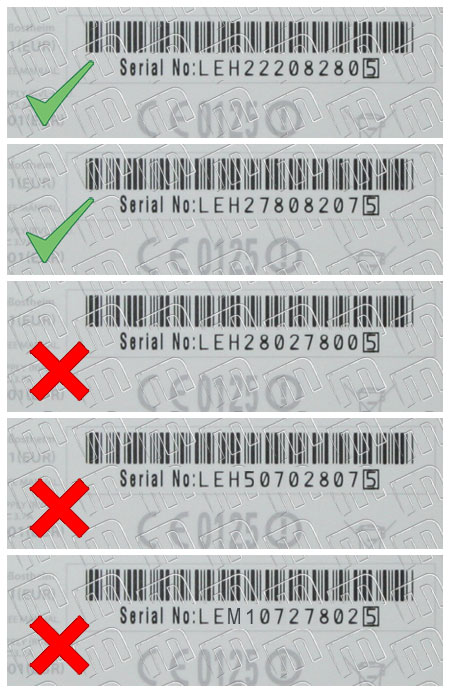 This item is shipped with the following FULLY FREE material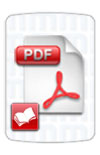 · Disc entirely developed by our technical department, you will not find in other stores.
· We include
software and free distribution files
required for the use and installation and setup of the product.
· We supply sample files, copyright free, with photos, music and videos in their respective folders.
· There is also a folder with 16 home homebrew *.NDS games as: Minesweeper, Couples, Blocks Mania, Adventure in Space, etc ...
· Manuals in PDF format
also 100% in Spanish
including real screenshots and schemas with
all steps for the installation.
These photos, music, games and videos files are included as examples. If you do not like, you can remove them and put your own files.
Important
This multimedia flash cart is designed to expand utility and functionality of your console with various multimedia functions, such as, managing photos, playing music, watching videos, reading text documents or run free software (freeware), shareware, homebrew, open source and free distribution software.
Remember that the use of unlicensed software is illegal and is punishable by law.