Feature highlights
· Works with DS, DS Lite, DSi, DSi XL, 3DS, 3DS XL,
New 3DS, New 3DS XL and 2DS.
· No computer knowledge needed, just copy the files to the microSD memory card with the included USB and plug the cartridge into your console.
· Moonshell v2 free software for play videos in DPG format, read TXT documents, display JPEG photos and play your MP3 and OGG music!
· Works on consoles with firmware version v1.4.5E (DSi / DSi XL) and v11.2.0-35E (2DS / 3DS / 3DS XL / New 3DS / New 3DS XL) or lower.
· Supports DMA reading, so you will not see "Please wait, loading ..." messages or notice any lag while load files of your microSD card.
· Wonderful automatic "sleep mode" for energy saving and longer stand-by time! Your battery will last more than ever!
Supported models and versions
· DS:
all versions.
· DS Lite:
all versions.
· DSi and DSi XL:
version
1.4.5E
included and also lower firmware versions as 1.4.4E, 1.4.3E, 1.4.2E, 1.4.1E, 1.3E, 1.2E, etc...
· 2DS, 3DS, 3DS XL, New 3DS and New 3DS XL:
version
v11.2.0-35E
included and lower firmware versions as v11.1.0-34E, 11.0.0-33E, 10.7.0-32E, 10.6.0-31E, 10.3.0-28E, 10.2.0-28E, 10.1.0-28E, 10.1.0-27E, 9.9.0-26E, 9.8.0-25E, 9.7.0-25E , 9.6.0-24E , 9.5.0-22E , 9.4.0-21E , 9.3.0-21E , 9.2.0-20E , 9.0.0-20E , 8.1.0-19E , 8.1.0-18E , 8.0.0-18E , 7.2.0-17E , 7.1.0-16E , 7.1.0-15E , 7.1.0-14E , 7.0.0-13E , 6.3.0-12E, 6.2.0-12E, 6.1.0-12E , 6.0.0-12E, 5.1.0-11E, 5.0.0-11E, 4.5.0-10E, 4.4.0-10E, 4.3.0-10E, 4.2.0-9E, 4.0.0-7E, 4.1.0-8E, 4.0.0-7E, 3.1.0-6E, 3.0.0-6E, 2.0.0-4E, 1.0.x-xE, etc...
Detailed features
· Supports multi-language system: English, Spanish, French, German, Italian, Dutch, Simplified Chinese, Traditional Chinese and Japanese.
· Super simple menus that take advantage of the double screen and the possibility of navigate by buttons or touch screen.
· Memorize the folder where you were or the file you had selected before you turned off or restarted your console.
· Regular and free updates to add improvements and support news.
· Supports microSD and microSDHC cards of 1GB, 2GB, 4GB, 8GB, 16GB and 32GB to store your files.
· Compatible with FAT16 and FAT32 file systems formats in the microSD memory cards.
· Extreme simple to use, just Plug & Play.
· Files can be transfered with your PC, cellphone, laptop, PDA, digital camera, etc... Easier impossible!
· Soft Reset function to reboot the console at any time without turning it off!
· Automatically detects if save game files are present, if not it will create the file into the microSD transparently for you.
· Excellent support for open source and free distribution homebrew software.
· Supports *.NDS files on all console models (does not work with *.3DS files).
· Robust and skinnable GUI. Even the background User Interface image can be changed to whatever you want.
· Built-in PassMe for DS and DS Lite.
· Compatible and Full Integration of Moonshell v2 (Mulmedia Tool for Play DPG videos, read TXT files, display Photos and play MP3 and OGG music files!)
· Function to return to R4 Main Menu at any time from Moonshell by pressing the START button (only in DSi).
· Supports Rumble Pack, GBA expansion pack & DS Browser (DS and DS Lite only).
· Built-in direct launch from Slot-2 in GBA Mode (DS only).
· Supports 4-scale-lightness adjustment (DS Lite and DSi only).
· Compatible with the Wi-Fi connection of your console!
Main advantages
· For your convenience we send each R4i Gold Pro 2017 fully tested by us!
· No need open your console, so it does not affect the warranty of your machine.
· Valid for consoles from all regions: European, American and Asian.
· No tiene que flashear nada, ni usar ningún tipo de cable para actualizar nada.
· If necessary in the future, it is updated directly from the manufacturer's website using only microSD memory card!
Package contents
1 x R4 SDHC Gold Pro 2017 multimedia flash cart
1 x USB Reader for microSD/SDHC Cards
1 x microSDHC Premium card of the chosen capacity by you on this page
1 x FREE and Exclusive Disk entirely developed by our technical department with software, manuals, videos, etc…
This item is shipped with the following FULLY FREE material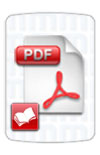 · Disc entirely developed by our technical department, you will not find in other stores.
· We include
software and free distribution files
required for the use and installation and setup of the product.
· We supply sample files, copyright free, with photos, music and videos in their respective folders.
· There is also a folder with 16 home homebrew *.NDS games as: Minesweeper, Couples, Blocks Mania, Adventure in Space, etc ...
· Manuals in PDF format
also 100% in Spanish
including real screenshots and schemas with
all steps for the installation.
These photos, music, games and videos files are included as examples. If you do not like, you can remove them and put your own files.
Important
This multimedia flash cart is designed to expand utility and functionality of your console with various multimedia functions, such as, managing photos, playing music, watching videos, reading text documents or run free software (freeware), shareware, homebrew, open source and free distribution software.
Remember that the use of unlicensed software is illegal and is punishable by law.