Device Description:
MARTECH ANALYZER PB243 is an unique device matching high class, line regulating power supply and an intelligent fast charger of accumulator packs within one construction. The system is equipped with innovative solutions that guarantee high working, thanks to using high contrast graphic display, touching sensors, acoustic alerts system and quick communication USB interface.
The PB243 functions are being constantly developed and improved constantly. We are working over optimal functions, solutions and more perfect analyses and measurement are being developed at all times. Thanks to software update, your device will always be valid, up to date and ready to deal with new tasks. We are expecting all your remarks as a necessary factor helping the device to develop. All suggestions are welcome. You will find all available firmware and software updates in this shop.
Power Supply Block Features:
A modern linear power supply is an analogue and digital unit. Stabilization of voltage and electricity occurs in a noose of analogue feedback. Using the digital steering developes the functions of voltage and electricity stabilization and makes it an effective tool used in every domain of electronics. Measurement resolutions of 1mA/50mV ensure high working comfort.
The device is equipped with USB interface to communicate, update and transfer of measurement results. OverCurrent and OverVoltage protections guarantee safe working in a constant powering as well as while running prototypes or even testing after repairs. PB243 model is equipped with powerful ventilation, just a quiet and intelligent cooling system. It is a compact version of small sizes.
Specifications of the Power Supply Unit:
- The range of initial voltage: 0,00 – 24,00V
- The range of initial electric current: 0,00 – 3,00A
- Maximum power: 75W
- Stabilization of initial voltage with a rated load: <20mV RMS
- Stabilization of initial electric current with a rated load: <0.05%
- Programmable OverVoltage protection.
- Programmable OverCurrent protection.
- Acoustic alerts system.
Specifications of the Battery Charger Unit:
- Accumulators serviced: Ni-Cd, Ni-Mh, Li-Ion, Li-Pol, Li-Ta, Pb-bat, RAM, Li-Ph (FePO4), ...
- Quick accumulator test with an internal package resistance measurement.
- Data export of charging / discharging process (via USB connection).
- Charging of Ni-Cd, Ni-Mh: -dV, dT, manual, auto
- Charging of Li-Ion, Li-Pol, Li-Ta, Pb-bat, RAM, Li-Ph
- Accumulators charging modes: manual, auto
- Accumulators discharging modes: manual, auto
- Electric current of charging: 0,10A - 4,00A
- Electric current of discharging: 0,10A - 2,00A
- Charging/discharging voltage range: 0,6 - 24V
- Temperature measurement and thermal protection of accumulator while charging.
- Security against accumulator overloading/overcharging.
- Security against reverse connecting of power supply and the package.
- Acoustic alerts system.
Parameters and device working conditions:
Display: Backlit LCD and Touch Control!
Interface and Menus: Multilanguage (Spanish and English included)
Working temperature: from 20°C to 40°C
Humidity: up to 80%
Power voltage: 230VAC/50Hz
Maximum power consumption: 150W
Overloading security: automatic time-lag fuse
Size in mm (width x height x length): 200 x 80 x 233
Complete Package Weight: 3,5 kgs.
Manufactured entirely in the European Union following the most strict Quality Standards.
This item is shipped with the following FULLY FREE material: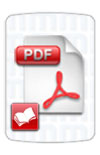 · Disc entirely developed by our technical department, you will not find in other stores!!
· We supply
ALL software, drivers and updates
needed for the use and installation of the product.
· Manuals in PDF format
also 100% in Spanish
including real screenshots with
all steps for the installation.
·
Videos in Executable format
ready for Windows
with real processes of use, unlocking, etc...
Some REAL Samples of the Manuals included into our CD/DVD Disks:

Information about dongles, boxes, activationes, licenses, etc...
Generally, the devices connected to a computer, as boxes and dongles, and its licenses, calculators, activations and software, may need permanent and stable internet connection during the usage of processes and functions available on each device.
This is because the protection mechanisms and algorithms are residing on internet servers owned by the device manufacturer and software developer. These mechanisms are necessary to carry out these above mentioned processes and functions.
Our company strives to select products, for our online sales catalog, that are renowned worldwide, with frequent and regular udates, and in many cases, free and at no charge. However, our company is not responsible for the decisions of each particular manufacturer or developer, including without prior advice, such as, the possibility of a not continuity of updates of any of the products, changes in the policy of renewal of licenses, calculators, activations, credits, logs, server status at anytime (online / offline), as well as future functions, upgrades to new versions, etc ... since these aspects are only depending on the manufacturers of mentioned devices and not in our company.